---
•
Source:
3Dup.com - The Computer Graphics Portal
•
URL:
http://3dup.com/news/view.vfx?nid=322
•
Category:
Miscellaneous
---
Creative Work with a 2D Looking made with 3D Tools
3Dup.com - January 21, 2010 - 10:32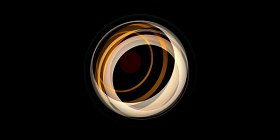 Takuya Hosogane, impressed by the works of Yugo Nakamura and John Maeda, started in the interactive design world with Adobe Flash. His first steps were more focused on the computer interface but once he watched the "Star Guitar" created by Michel Gondry, he realized that Flash could be a tool of motiongraphic creation. The logical construction of motiongraphics is his aim, and the calculated catharsis is his motto. Takuya Hosogane creates splash movies for web sites, movies for arcade games, or design interfaces but he prefers the making of his speedy and sound-synchronized motiongraphics made with tools as After Effects or Cinema 4D.
More Information at www.hsgn.tk. Image and Video Courtesy of Takuya Hosogane. Video Encoding: 3Dup.com
---