---
•
Source:
3Dup.com - The Computer Graphics Portal
•
URL:
http://3dup.com/news/view.vfx?nid=342
•
Category:
Miscellaneous
---
The film is scheduled to be released on March 26, 2010
3Dup.com - March 01, 2010 - 23:08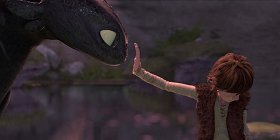 The film is set in a mythical world of Vikings and dragons. The story centers around a viking teenager named Hiccup, who lives on the island of Berk, where fighting dragons is a way of life. The teen's smarts and offbeat sense of humor is disliked by his tribe and its chief, Hiccup's father, Stoick the Vast. However, when Hiccup is included in Dragon Training with the other viking teens, he sees his chance to prove he has what it takes to be a fighter. After he entangles a dragon with a bolas-shooting cannon, Hiccup releases and ends up befriending the dragon, who he dubs with the name, Toothless. This relationship flips his world upside down as he strives to convince his tribe that they don't need to be dragon-slayers.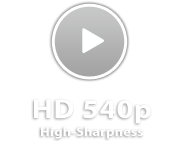 More Information at www.howtotrainyourdragon.com. Image and Video Courtesy of DreamWorks. Animation SKG. Video Montage and Encoding: 3Dup.com
---