---
•
Source:
3Dup.com - The Computer Graphics Portal
•
URL:
http://3dup.com/news/view.vfx?nid=396
•
Category:
Miscellaneous
---
The creatures in the film were created by New York based artist Dan Ouellette of Neurotica Divine
3Dup.com - May 03, 2010 - 14:43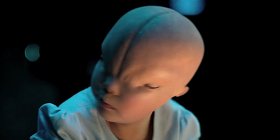 Two young scientists (Brody and Polley) achieve fame by splicing human DNA with the DNA of different animals to create a new creature. In the process they ignore their society's ethical and legal boundaries. The scientists name their creature "Dren," which is initially a deformed infant. However, it rapidly develops into a deadly, winged human-chimera.
According to the director: "Splice is very much about our genetic future and the way science is catching up with much of the fiction out there. "[This] is a serious film and an emotional one. And there's sex... Very unconventional sex. The centerpiece of the movie is a creature which goes through a dramatic evolutionary process. The goal is to create something shocking but also very subtle and completely believable."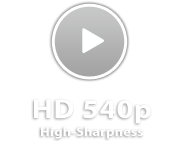 More Information at www.splicethefilm.com. Image and Video Courtesy of Warner Bros. Pictures. Video Encoding: 3Dup.com
---