---
•
Source:
3Dup.com - The Computer Graphics Portal
•
URL:
http://3dup.com/news/view.vfx?nid=413
•
Category:
Miscellaneous
---
Release Date: June 18th, 2010
3Dup.com - June 18, 2010 - 13:01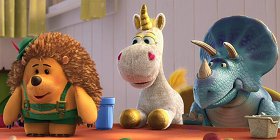 Toy Story 3 is a computer-animated 3D film produced by Pixar Animation Studios and released by Walt Disney Pictures. It is the third installment in the Toy Story series and released in theaters on June 18, 2010 in the United States, will be released June 24, 2010 in Australia and July 23, 2010 in the United Kingdom and Ireland. Lee Unkrich, who edited the previous films, and co-directed the second, takes over as director. Ken Schretzmann is the editor.
Plot
Woody and Buzz had accepted that their owner Andy would grow up someday, but what happens when that day arrives? In the third installment, Andy is preparing to depart for college, leaving his loyal toys troubled about their uncertain future.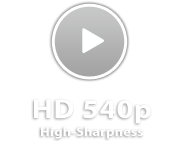 More Information at www.pixar.com. Image and Video Courtesy of Pixar Animation Studios. Video Encoding: 3Dup.com
---