---
•
Source:
3Dup.com - The Computer Graphics Portal
•
URL:
http://3dup.com/news/view.vfx?nid=412
•
Category:
Miscellaneous
---
"Love asks you beautiful questions, without answers". Pablo Neruda
3Dup.com - June 16, 2010 - 12:24
This is a story about a time that was shared between two people, told through a combination of "Poema X" by Pablo Neruda and "Under the Harvest Moon" by Carl Sandburg. It unfolds in three parts; a fond remembrance, loss, and then finally acceptance.
Superfad is a brand-driven design and live action production company. They are a collective of designers, directors, animators, and artists. Their mission is to see brands in unexpected ways and to express a brand's voice in an undeniably original fashion.div.overlay { width:1040px; height:644px; } #imgplay { margin:88px 0px 0px 190px; } #player { background:no-repeat url('/videos/news/2010/june/preguntas.jpg') top center; } #splash, #player, #player embed, #player object { width:560px; height:340px; }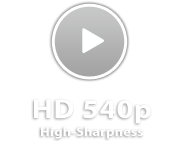 More Informacion at www.superfad.com. Image and Video Courtesy of David Viau. Video Encoding: 3Dup.com
---