Soren, is a young owl enthralled by his father's epic stories of the Guardians of Ga'Hoole, a mythic band of winged warriors who had fought a great battle to save all of owl kind from the evil Pure Ones.
While Soren dreams of someday joining his heroes, his older brother, Kludd, scoffs at the notion, and yearns to hunt, fly and steal his father's favor from his younger sibling.
But Kludd's jealousy has terrible consequences--causing both owlets to fall from their treetop home and right into the talons of the Pure Ones.
Now it is up to Soren to make a daring escape with the help of other brave young owls. Together they soar across the sea and through the mist to find the Great Tree, home of the legendary Guardians of Ga'Hoole--Soren's only hope of defeating the Pure Ones and saving the owl kingdoms.div.overlay { width:1040px; height:644px; } #imgplay { margin:88px 0px 0px 190px; } #player { background:no-repeat url('/videos/news/2010/june/guardians.jpg') top center; } #splash, #player, #player embed, #player object { width:560px; height:340px; }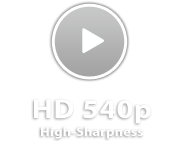 More Information at www.legendoftheguardians.com. Image and Video Courtesy of Warner Bros. Pictures. Video Encoding: 3Dup.com