Front Page
Search
Popular
Off-Site
Free Content
My Visit
| | | | |
| --- | --- | --- | --- |
| Software | | | |
i3DTutorials Releases Rendering with Mental Ray in 3DS Max 2010
The primary feature of mental ray is the achievement of high performance through parallelism on both multiprocessor machines and across render farms
| | |
| --- | --- |
| | 3Dup.com - May 15, 2009 - 20:28 |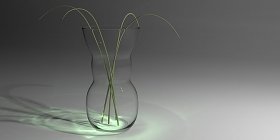 i3DTutorials™ announced their latest training product for Autodesk 3ds Max, "Rendering with mental ray in 3ds Max 2010™". This latest offering from the growing i3DTutorials™ library of Autodesk 3ds Max training products, introduces 3D artists to the advanced concepts and production workflows needed to render imagery of professional quality using the industry standard mental ray renderer. Emphasizing production proven techniques and taking users step by step through demanding production scenes that mimic the complex scenarios and challenges commonly found when lighting and rendering for production, "Rendering with mental ray in 3ds Max 2010™" discloses the professional techniques and knowledge needed to begin mastering the powerful mental ray renderer. Key highlights include Global Illumination, Final Gather, advanced lighting techniques, Caustics, as well as Sun and Daylight Systems. New features only found in 3ds Max 2010 are also covered, such as new viewport rendering modes, new Final Gather options, and much more. Discover production workflows and techniques designed to take full advantage of mental ray's speed and quality. Addressing the need and demand for professional industry training, "Rendering with mental ray in 3ds Max 2010™" teaches the techniques needed to truly take advantage of the power of Autodesk 3ds Max 2010 and mental ray.
More information at
www.i3dtutorials.com
. Image and Video Courtesy of I3D Tutorials

[

Views

: 3,368 | Refers: 0 | Prints: 206 | Rate: 0.00 / 0 Votes | Posts: 0]
Four Minutes Trailer for Terminator Salvation
May 14, 2009 - 22:07

Set in post-apocalyptic 2018, John Connor is the man fated to lead the human resistance against Skynet and its army of Terminators. But the future Connor was raised to ...
Updated: Transformers: Revenge of The Fallen
May 10, 2009 - 03:08

The battle for Earth has ended but the battle for the universe has just begun. After returning to Cybertron, Starscream assumes command of the Decepticons, and has decided to ...
The Making of Award Winning Oktapodi
May 16, 2009 - 13:25

A team of six students from the Paris-based school Gobelins, created this short using Maya for animation. This Oscar-nominated CG animated short from France concerns two ...