Front Page
Search
Popular
Off-Site
Free Content
My Visit
| | | | |
| --- | --- | --- | --- |
| Software | | | |
Allegorithmic Substance Air Now Available
Procedural Texturing Middleware Reduces Download Size, Boosts Productivity and Offers Unparalleled Visual Content
| | |
| --- | --- |
| | 3Dup.com - May 26, 2009 - 20:08 |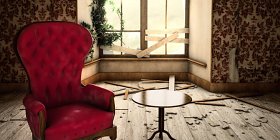 With more games moving online and digital distribution becoming an increasingly important business strategy for publishers, improving visual quality and allowing user-generated content while containing client size and broadening the audience has become a critical challenge. Allegorithmic, an emerging 3D technology company developing advanced texturing tools for real-time 3D content creation, is filling this immediate market need through the worldwide availability of Substance Air.

A new texturing middleware poised to redefine the development and distribution of rich content for online, retail and downloadable games (MMOs, Free2Play and XBLA/PSN), Substance Air was created to help game developers generate and customize assets that are lightweight, dynamic and infinitely versatile.


"Substance Air was specifically designed with both the game developer and end user in mind," said Dr. Sebastien Deguy, founder and CEO of Allegorithmic. "Not only does Substance Air offer high-quality texture generation in a few kilobytes, these textures can easily be modified for the players, allowing for some of the most advanced user-generated content appearing in games today."
Page: [ 2 ]
[

Views

: 1,614 | Refers: 0 | Prints: 173 | Rate: 0.00 / 0 Votes | Posts: 0]
e-on software Ships Ozone 4.0
May 25, 2009 - 19:35

e-on software announced the immediate availability of Ozone 4.0, its suite of atmospheric plug-ins for 3ds Max, Cinema4D, LightWave, Maya and Softimage|XSI. E-on software ...
Scenes and Opinions from Makers of Pixar Movie Up
May 20, 2009 - 20:38

Release Information: Up will be the first Pixar film to be presented in Disney Digital 3-D. The film premiered by opening the 2009 Cannes Film Festival, the first animated ...
e-on software Ships Vue 7.5
May 28, 2009 - 20:16

e-on software announced the immediate availability of Vue 7.5 xStream and Vue 7.5 Infinite, the company's latest release of its professional solutions for the creation, ...