Front Page
Search
Popular
Off-Site
Free Content
My Visit
| | | | |
| --- | --- | --- | --- |
| Games | | | |
Avatar: The Game from the Na'vi View
Release Date: Dececember 1st, 2009
| | |
| --- | --- |
| | 3Dup.com - November 17, 2009 - 23:15 |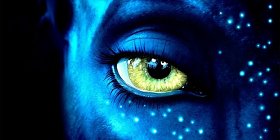 Avatar is the story of an ex-Marine who finds himself thrust into hostilities on an alien planet filled with exotic life forms. As an Avatar, a human mind in an alien body, he finds himself torn between two worlds, in a desperate fight for his own survival and that of the indigenous people. More than ten years in the making, Avatar marks Cameron's return to feature directing since helming 1997's Titanic, the highest grossing film of all time and winner of eleven Oscars including Best Picture. The "Avatar" cast includes Sam Worthington, Zoe Saldana, and Sigourney Weaver. Academy Award-winning visual effects house, WETA Digital, renowned for its work in "The Lord of the Rings" Trilogy and "King Kong," will incorporate new intuitive CGI technologies to transform the environments and characters into photorealistic 3D imagery that will transport the audience into the alien world rich with imaginative vistas, creatures and characters.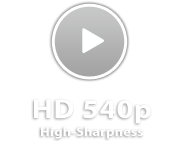 More Information at
www.ubi.com
. Image and Video Courtesy of Ubisoft Corp. Video Encoding: 3Dup.com

[

Views

: 2,923 | Refers: 0 | Prints: 174 | Rate: 0.00 / 0 Votes | Posts: 0]
Close CG Shorts by Gobelins. Graduation Movies
November 18, 2009 - 13:03

Inka Bola It is set on an impossibly high tower somewhere in the Andes where a guard watches over a rather naughty Maya child. He is roused from his slumbers by fruit hitting ...
Updated: Let Yourself Feel. HD Video
November 18, 2009 - 19:26

Esteban Diácono is an Argentinian Motion Graphics Designer based on Buenos Aires. He has been working for over 12 years in the Design, Motion Graphics and ...