Front Page
Search
Popular
Off-Site
Free Content
My Visit
| | | | |
| --- | --- | --- | --- |
| Miscellaneous | | | |
Cinesite launches Internship Programme for Graduates
The film visual effects company, Cinesite, launched its Inspire Programme, an annual internship for graduates
| | |
| --- | --- |
| | 3Dup.com - January 20, 2010 - 14:20 |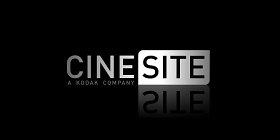 The programme offers a six-week paid placement at the company's Soho facility and the opportunity to gain invaluable experience working alongside some of the industry's most experienced visual effects professionals on blockbuster films. Cinesite is credited with producing visual effects for high-profile projects such as The Golden Compass and the Harry Potter franchise.

The Inspire Programme was devised by Cinesite in response to a lack of formalised visual effects internship programmes for students. "We're committed to developing the next generation of visual effects talent," managing director, Antony Hunt, explained. "After running a successful event in September for tutors of effects courses all over the UK, and establishing ties with colleges and universities who nurture the next generation of visual effects professionals, we're confident that this will be a popular programme. We're also working with Imperial College London on a number of interesting projects and hope to launch something in parallel with 'Inspire' in the coming months."


The Inspire Programme placement will run during the summer of 2010 and is open to graduates or undergraduates due to finish university before summer 2010. Cinesite will accept applications in the form of a three-minute showreel showcasing their best work, from people with interest in compositing, lighting, texturing, effects, modelling, animation and digital matte painting. The application process closes on 2 April 2010 and the winner will be announced on 10 May 2010.
Page: [ 2 ]
[

Views

: 951 | Refers: 0 | Prints: 102 | Rate: 0.00 / 0 Votes | Posts: 0]
Latest Videos from Gran Turismo
January 19, 2010 - 17:56

Gran Turismo 5 is set to feature around 1000 cars and over 20 total track locations, with variations bringing the number of unique circuits to 70. Yamauchi has explained that ...
Alice in Wonderland with More 3D than Ever
January 18, 2010 - 13:03

Alice in Wonderland is an upcoming fantasy-adventure film directed by Tim Burton. It is an extension to the Lewis Carroll novels Alice's Adventures in Wonderland and ...
Vanishing Point by Takuya Hosogane
January 21, 2010 - 10:32

Takuya Hosogane, impressed by the works of Yugo Nakamura and John Maeda, started in the interactive design world with Adobe Flash. His first steps were more focused on the ...