Front Page
Search
Popular
Off-Site
Free Content
My Visit
| | | | |
| --- | --- | --- | --- |
| Miscellaneous | | | |
"Gaiking" and the rest of the "Shogun Warriors" may be heading to the big screen in the near future
| | |
| --- | --- |
| | 3Dup.com - April 20, 2010 - 14:19 |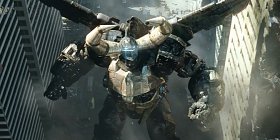 Back in the '70s, Mattel released a toyline called "Shogun Warriors" which was made up of several imported Japanese toys that were based on a popular anime series. "Shogun Warriors" was later adapted into a 20-issue comic book series by Marvel Comics, featuring writer Doug Moench and artist Herb Trimpe.
According to Ain't it Cool News, a "Gaiking" film is being planned for 2012 release date by director Matthew Gratzner and special effects artist Jules Urbach, with a potential "Shogun Warriors" film planned as a sequel. While the report didn't indicate which giant robots from "Shogun Warriors" would appear in the films, it did offer some insight into how the robots will be brought to the big screen, and some impressive test footage created to promote the project.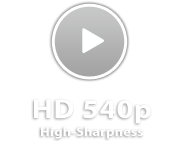 Image and Video Courtesy of Jules Urbach. Video Encoding: 3Dup.com
[

Views

: 4,893 | Refers: 0 | Prints: 204 | Rate: 0.00 / 0 Votes | Posts: 0]
Toy Story 3. Barbie Meets Ken Scene
April 20, 2010 - 13:10

Andy, now nearly 18 years old, is just days away from heading off to college, and his toys, including Woody and Buzz Lightyear, are worried about their uncertain future. Andy ...
The Unexpected Success of Short: Pixels
April 19, 2010 - 05:23

What was your main inspiration for the concept of Pixels? I played all these games when I was young. Most of them were on Commodore 64, Amstrad CPC or Arcade machines. ...
The Talent of Polynoid. Demo Reel 2010
April 20, 2010 - 18:34

Jan, Ilija and Tom created the Polynoid brand after working together on the short 458nm back in 2006. The movie was produced during their studies at the Filmakademie ...
Shrek Forever After. New Scene
April 21, 2010 - 13:36

After all of his adventures, Shrek has become a domesticated family ogre. Instead of scaring villagers away as he used to, Shrek agrees to autograph pitchforks. Longing for ...