Front Page
Search
Popular
Off-Site
Free Content
My Visit
| | | | |
| --- | --- | --- | --- |
| Games | | | |
The Upcoming Lost Planet 2 by Capcom
Release Date: May 11, 2010
| | |
| --- | --- |
| | 3Dup.com - April 22, 2010 - 17:16 |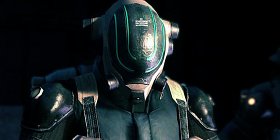 Lost Planet 2 is an upcoming third-person shooter video game developed and published by Capcom. The game is the sequel to Lost Planet: Extreme Condition, taking place ten years after the events of the first game, on the same fictional planet. The game is being developed for the PlayStation 3, Xbox 360 and Microsoft Windows.
Unlike its predecessor, Lost Planet 2 will allow players to create and customize their own characters and will allow them to unlock more clothing and body types after leveling up and downloading content. The game will also allow players edit weapon models, and color palettes used. However, weapons used in multi-player will have to be unlocked through leveling up. Players will be able to take content that they have unlocked in the campaign and take that onto multi-player versus (same will apply for multi-player).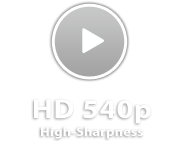 More Information at
www.lostplanet2game.com
. Image and Videos Courtesy of Capcom Co. Ltd. Video Montage and Encoding: 3Dup.com
[

Views

: 16,257 | Refers: 0 | Prints: 225 | Rate: 0.00 / 0 Votes | Posts: 0]
Shrek Forever After. New Scene
April 21, 2010 - 13:36

After all of his adventures, Shrek has become a domesticated family ogre. Instead of scaring villagers away as he used to, Shrek agrees to autograph pitchforks. Longing for ...
CG Short: Round 6
April 22, 2010 - 21:18

Their goal was to make a high quality video game cinematic styled trailer. In order to do this, they invented a video game called Fragball on which we based the action. The ...
Pierre Magnol. Forms and Atmospheres. Part II
April 24, 2010 - 02:17

Graphic designer and animator, Pierre Magnol founded Gkaster Studio with Pierre Fabre (typographer and also mattepainter). Pierre is a self-taught artist who started at Canal ...
Visual Effects for TV. Dan Schick's Reel
April 26, 2010 - 17:01

Dan Schick is a visual effects compositor and has been involved with the TV series Supernatural for seasons one through five. Because of the nature of the show, the visual ...