Front Page
Search
Popular
Off-Site
Free Content
My Visit
| | | | |
| --- | --- | --- | --- |
| Miscellaneous | | | |
The Last Airbender Theatrical Trailer
Scheduled to be Released on July 2, 2010
| | |
| --- | --- |
| | 3Dup.com - May 04, 2010 - 08:08 |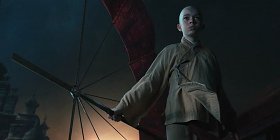 Air, Water, Earth, Fire. Four nations tied by destiny when the Fire Nation launches a brutal war against the others. A century has passed with no hope in sight to change the path of this destruction.
Caught between combat and courage, Aang discovers he is the lone Avatar with the power to manipulate all four elements. Aang teams with Katara, a Waterbender, and her brother Sokka to restore balance to their war-torn world.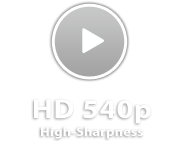 More Information at
www.thelastairbendermovie.com
. Image and Video Courtesy of Paramount Pictures. Video Encoding: 3Dup.com
[

Views

: 14,413 | Refers: 0 | Prints: 218 | Rate: 0.00 / 0 Votes | Posts: 0]
Splice. New Theatrical Trailer
May 03, 2010 - 14:43

Two young scientists (Brody and Polley) achieve fame by splicing human DNA with the DNA of different animals to create a new creature. In the process they ignore their ...
Latest Work of Sehsucht: Lamborghini Pacemaker
April 30, 2010 - 01:03

Sehsucht [Visual Addiction] was founded by Martin Woelke and Ole Peters in the year 2000 and employs over 30 creative heads in the Hamburg-based office. This animation & ...
Probably One of the Best Directed TV Ads
May 05, 2010 - 10:28

Directed by Blink's Dougal Wilson this Advert is a masterclass in telling a lifelong story in a mere 90 seconds without compromising on emotion and credibility. Add to ...
Halo: Reach. Video Documentary. Part II
May 06, 2010 - 12:46

This game is an upcoming first-person shooter video game for the Xbox 360. It is part of the Halo series. Its world premiere was held on December 12, 2009, at the Spike Video ...
Ihsu Yoon. The Light
May 11, 2010 - 18:51

He acquired his Bachelor Degree of Engineering in Architectural Design at the Seoul National University of Technology in 2007, and his Master of Fine Art Degree in Computer ...
Toy Soldier by Animatorio
May 13, 2010 - 12:34

The plot tells the story of a soldier in a bedroom, with some other broken toys spread all over the room. The soldier is trying to crawl towards the remote control in order ...