At its annual World Press Days event, Autodesk, Inc. announced two new versions of its Autodesk 3ds Max modeling, animation and rendering software -- the leading asset creation tool for game development. The company launched Autodesk 3ds Max 2009 software for entertainment professionals, and debuted 3ds Max Design 2009 software, a tailored 3D application for architects, designers and visualization specialists. Both versions of the software offer new rendering capabilities, improved interoperability with industry-standard products including Revit software, as well as additional time-saving animation and mapping workflow tools. 3ds Max Design 2009 further provides lighting simulation and analysis technology.
"Every design has a story to tell," explained Marc Petit, senior vice president, Autodesk Media & Entertainment. "Entertainment technology enables design professionals to explore ideas, validate concepts and communicate design intent. It allows them to experience their designs before they are real."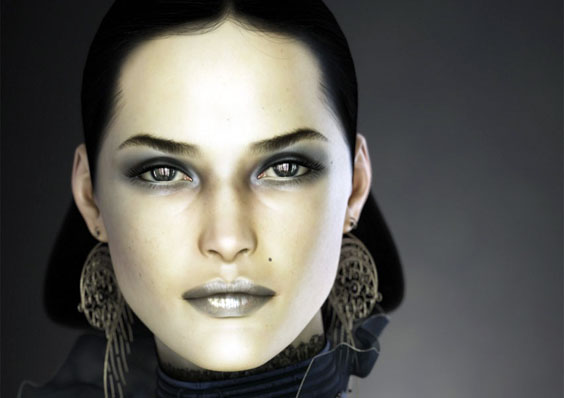 "Autodesk 3ds Max now comes in two distinct flavors to better meet the specific needs of our entertainment and visualization customers," Petit added. "3ds Max 2009 and 3ds Max Design 2009 provide users with tailored online experiences, user interface and application defaults, tutorials, samples, and more. This simplifies the learning process and makes it easier for users to find the information that's most relevant to them."
New Feature Highlights
Key features in Autodesk 3ds Max 2009 include the new Reveal rendering toolset, which streamlines iterative workflows; and the ProMaterials material library for simulating real-world surfaces. The release also delivers numerous biped enhancements and new UV editing tools. Improved OBJ and Autodesk FBX file formats import and export vastly enhance interoperability with Autodesk Mudbox, Autodesk Maya, Autodesk MotionBuilder software programs and other third-party applications. In addition, Recognize, a new scene-loading technology, significantly improves the inter-application workflow with Revit Architecture 2009.