---
•
Source:
3Dup.com - The Computer Graphics Portal
•
URL:
http://3dup.com/news/view.vfx?nid=151
•
Category:
Miscellaneous
---
In Theaters: May 29, 2009. Published a Six Minutes Video with Three Funny Scenes
3Dup.com - May 18, 2009 - 20:27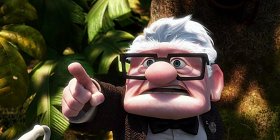 Carl Fredricksen is a retired 78-year-old balloon salesman. When Carl was a child, he met and eventually married a girl named Ellie who grew up in a small midwestern town. Ellie always dreamed of visiting South America, but she died before she got a chance. Now, when developers threaten to move him into an assisted living home, Carl decides to fulfill his promise to Ellie. To accomplish this, he uses a huge number of balloons to make the house fly - but unwittingly takes a chubby eight-year-old Wilderness Explorer named Russell with him. The two opposites match up for thrilling adventures as they encounter wild terrain, unexpected foes, and all the terrifying creatures that wait in the jungle.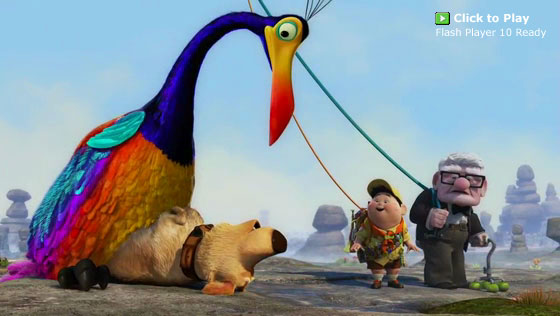 More Information at www.pixar.com. Image and Videos Courtesy of Disney-Pixar.
---