---
•
Source:
3Dup.com - The Computer Graphics Portal
•
URL:
http://3dup.com/news/view.vfx?nid=194
•
Category:
Miscellaneous
---
A 2D Style using 3D Techniques as well
3Dup.com - August 11, 2009 - 14:13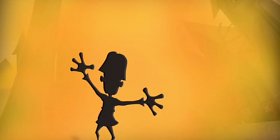 This short directed and animated by Christopher Minos, is a labour of love that will be premiering at the LA Short Film Festival next week. Christopher worked on it for over two years, in his free time, with some help from Crush, Toronto. Christopher Minos is Crush's animation director. He has been an animator for 25 years, starting in Sydney Australia, where he worked for Disney, and then in his own animation studio. He was at ILM for seven years, then at CORE working on "The Wild" and then at Crush, Toronto. As you can see in Knight Fever, Christopher has developed a hybrid animation style that is part 2D, part 3D, and has a classic sensibility.
More Information at www.crushinc.com. Image and Video Courtesy of Christopher Minos
---