---
•
Source:
3Dup.com - The Computer Graphics Portal
•
URL:
http://3dup.com/news/view.vfx?nid=333
•
Category:
Miscellaneous
---
In Theaters: June 18th, 2010
3Dup.com - February 12, 2010 - 13:03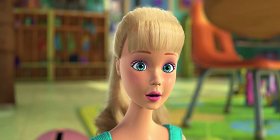 Andy is heading off to college, and his toys, including Woody and Buzz, are worried about their uncertain future. After some twists and turns, the toys end up at Sunnyside Daycare Center. There, they befriend such toys such as Lots-o'-Huggin' Bear (Ned Beatty), a porcupine doll named Mr. Pricklepants, and a smooth-talking Ken doll (Michael Keaton). Despite Woody's insistance that they must return to Andy, the other toys are keen to start a new life at the daycare. However following mis-treatment at the hands of the children, it isn't long before they discover that Andy is actively searching for them, so they decide to escape, and the toys soon discover that some of their new friends aren't as friendly as they appear. To make matters further complicated, Buzz is damaged during an escape attempt. The toys reset Buzz, which makes him revert to a delusional Spanish version of his old self, much to the other toys' discomfort and Jessie's amazement.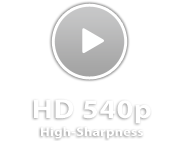 More Information at www.pixar.com. Image and Video Courtesy of Pixar Animation Studios. Video Encoding: 3Dup.com
---