---
•
Source:
3Dup.com - The Computer Graphics Portal
•
URL:
http://3dup.com/news/view.vfx?nid=378
•
Category:
Miscellaneous
---
In Theaters: May 28, 2010
3Dup.com - April 15, 2010 - 11:28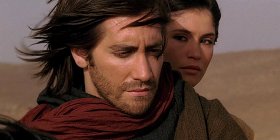 In March 2004, the production company Jerry Bruckheimer Films sought to acquire feature film rights to the 2003 video game Prince of Persia: The Sands of Time with the film to be distributed by Walt Disney Pictures. Under John August as executive producer, the series' creator Jordan Mechner was hired to write the script. Producer Jerry Bruckheimer's Pirates of the Caribbean film trilogy served as a touchstone in how a theme park ride was converted into a film franchise.
According to Mechner, "Rather than do a straight beat-for-beat adaptation of the new videogame, we're taking some cool elements from the game and using them to craft a new story." Mechner previously considered producing an animated film based on the games, but could not resist Disney and Bruckheimer's offer. In February 2006, Disney hired screenwriter Jeffrey Nachmanoff to write a new script for Prince of Persia.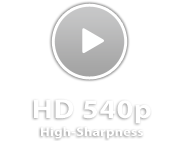 More Information at www.disney.go.com/disneypictures/princeofpersia. Image and Video Courtesy of Walt Disney Pictures. Video Montage and Encoding: 3Dup.com
---