---
•
Source:
3Dup.com - The Computer Graphics Portal
•
URL:
http://3dup.com/news/view.vfx?nid=387
•
Category:
Games
---
Release Date: May 11, 2010
3Dup.com - April 22, 2010 - 17:16
Lost Planet 2 is an upcoming third-person shooter video game developed and published by Capcom. The game is the sequel to Lost Planet: Extreme Condition, taking place ten years after the events of the first game, on the same fictional planet. The game is being developed for the PlayStation 3, Xbox 360 and Microsoft Windows.
Unlike its predecessor, Lost Planet 2 will allow players to create and customize their own characters and will allow them to unlock more clothing and body types after leveling up and downloading content. The game will also allow players edit weapon models, and color palettes used. However, weapons used in multi-player will have to be unlocked through leveling up. Players will be able to take content that they have unlocked in the campaign and take that onto multi-player versus (same will apply for multi-player).div.overlay { width:1040px; height:644px; } #imgplay { margin:88px 0px 0px 190px; } #player { background:no-repeat url('/videos/news/2010/april/lostplanet.jpg') top center; } #splash, #player, #player embed, #player object { width:560px; height:340px; }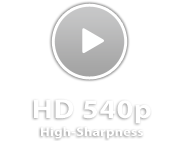 More Information at www.lostplanet2game.com. Image and Videos Courtesy of Capcom Co. Ltd. Video Montage and Encoding: 3Dup.com
---