---
•
Source:
3Dup.com - The Computer Graphics Portal
•
URL:
http://3dup.com/news/view.vfx?nid=411
•
Category:
Miscellaneous
---
Inception will be released on July 16, 2010
3Dup.com - June 09, 2010 - 14:19
Dom Cobb is a skilled thief in the art of "extraction," stealing secrets from deep within the subconscious during the dream state, when the mind is at its most vulnerable. Cobb's rare ability has made him valuable in corporate espionage. In one last job, he must cause an "inception" — instead of stealing an idea, he must plant one.
Christopher Nolan, the director of the movie, was quoted as saying "We don't do magic. Everything in Inception has a basis in reality, except for the technology" — apparently referring to the absence of metaphysical content in Inception.div.overlay { width:1040px; height:644px; } #imgplay { margin:88px 0px 0px 190px; } #player { background:no-repeat url('/videos/news/2010/june/inception.jpg') top center; } #splash, #player, #player embed, #player object { width:560px; height:340px; }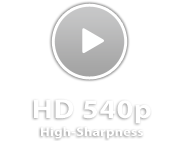 More Information at www.inceptionmovie.com. Images and Video Courtesy of Warner Bros. Pictures. Video Encoding: 3Dup.com
---