Front Page
Search
Popular
Off-Site
Free Content
My Visit
| | | | |
| --- | --- | --- | --- |
| Miscellaneous | | | |
Prince of Persia: The Sands of Time. Behind Scenes
In Theaters: May 28, 2010
| | |
| --- | --- |
| | 3Dup.com - January 08, 2010 - 12:37 |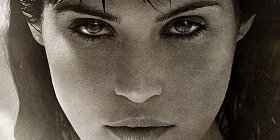 Set in 9th century medieval Persia, a young adventurous prince uncovers a dangerous artifact in a remote mountain kingdom and with the help of an enemy princess, must stop a despot from unleashing a sandstorm that could destroy all the world. Which is why after the prince was tricked by a dying Vizier to unleash the Sands of Time that turns out to destroy a kingdom and transforms its populace into ferocious demons. In his effort to save his own kingdom and redeem his fatal mistake, it is up to the prince and the princess to return the sands to the hourglass by using the Dagger of Time, which also gives him a limited control over the flow of time.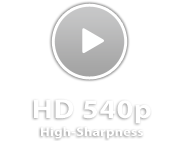 More Information at
www.disney.go.com/disneypictures/princeofpersia
. Image and Video Courtesy of Walt Disney Pictures. Video Encoding: 3Dup.com
[

Views

: 2,488 | Refers: 0 | Prints: 165 | Rate: 0.00 / 0 Votes | Posts: 0]
Dvein. Creativity with a Smart Style
January 07, 2010 - 15:16

From the land of universal artists as Dalí, Miró, Gaudí, Pau Casals or Tàpies, unforgettable Olympic Games, and a cosmopolite center in the ...
Mass Effect 2. Full Length Cinematic
January 06, 2010 - 22:06

Two years after Commander Shepard repelled invading Reapers bent on the destruction of organic life, a mysterious new enemy has emerged. On the fringes of known space, ...
Clash of the Titans. Theatrical Trailer
January 11, 2010 - 13:44

The Clash of the Titans remake began development in 2002 under producer Adam Schroeder and writers John Glenn and Travis Wright. They wanted to drop the element of the gods ...
Alma. An Award Winning CG Short
January 12, 2010 - 22:35

Alma is Rodrigo Blaas' first short film as a director. Originally from Spain, Rodrigo Blaas has worked in animation for more than ten years, in Spain and in the United ...
Star Wars: The Force Unleashed II Cinematic
January 13, 2010 - 13:02

Star Wars: The Force Unleashed II is LucasArts' sequel to 2008's Star Wars: The Force Unleashed video game. The game will be published for various consoles and ...