Front Page
Search
Popular
Off-Site
Free Content
My Visit
| | | | |
| --- | --- | --- | --- |
| Miscellaneous | | | |
Animated Short by Zoltán Lányi
Interesting CG Animation from a Hungarian Student
| | |
| --- | --- |
| | 3Dup.com - January 26, 2010 - 20:58 |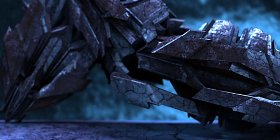 It was made in the Art Department of the Eszterházy Károly College in Eger (Hungary) by Zoltán Lányi being his first complete full animation and created with a notebook for three months, and without storyboard. We liked this aesthetic approach to an abstract set of forms in conjunction with the music from Amon Tobin, Bonobo track. The creation is part of his studies in the Graphic Imaging courses (Bachelor of Arts Degree), from a hungarian university with an educational tradition can be traced back to the middle of the eighteenth century. New wine from an old wineskin.


Image and Video Courtesy of Zoltán Lányi
[

Views

: 2,718 | Refers: 0 | Prints: 184 | Rate: 0.00 / 0 Votes | Posts: 0]
No Everything is CG. Nolan's Cheddar
January 25, 2010 - 19:34

John Nolan is an animatronics expert from London who took two months to make this video spending 600 pounds on production costs. His talents have already been utilised in ...
CG Short Red Rabbit
January 22, 2010 - 14:50

We publish a interesting and funny CG creation from the german artists Egmont Mayer who won the Best Student Film at SICAF 2008 and was presented in the Annecy Festival the ...