Front Page
Search
Popular
Off-Site
Free Content
My Visit
| | | | |
| --- | --- | --- | --- |
| Miscellaneous | | | |
Instrumental Video Nine by Beeple
Beeple is Mike Winkelmann
| | |
| --- | --- |
| | 3Dup.com - March 07, 2010 - 20:52 |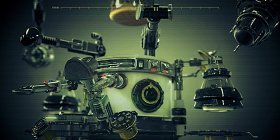 Mike Winkelmann is currently a graphic designer living and working in Appleton, Wisconsin, USA. He has released a number of experimental digital short films under the name Beeple.
His work has screened at onedotzero, Ann Arbor Film Festival, Chicago Underground Film Festival, Optronica, dotMOV, Visual Music Marathon, and many more.
He also performs live visuals for a variety of bands including Minneapolis-based NOBOT.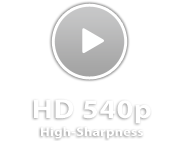 More Information at
www.beeple-crap.com
. Image and Video Courtesy of Mike Winkelmann. Video Encoding: 3Dup.com
[

Views

: 1,827 | Refers: 0 | Prints: 163 | Rate: 0.00 / 0 Votes | Posts: 0]
Elk Hair Caddis
March 08, 2010 - 15:44

Graduation film from The Animation Workshop, Viborg, Denmark. Elk Hair Caddis is made with great inspiration from the work of the swedish company "Meindbender", ...
Iron Man 2. New Theatrical Trailer
March 08, 2010 - 21:23

Iron Man 2 is an upcoming 2010 American superhero film based on the Marvel Comics character of the same name from Marvel Studios and Paramount Pictures. It is the sequel to ...
Tron Legacy. New Trailer
March 09, 2010 - 13:02

Sam Flynn (Garrett Hedlund), the tech-savvy 27-year-old son of Kevin Flynn (Jeff Bridges), looks into his father's disappearance and finds himself pulled into the same ...