Emmett Feldman is an Audio Visual Artist and Design Director at Mekanism.
In 2008 he created Intergalactic Sugar video which was accepted into the onedotzero film festival.
The short according to the author is featuring romantic struggles of beautiful things boiling at extreme temps.
He also comments his creation with the slogan: "Cooking shows need better ingredients. Less apples more sugar!"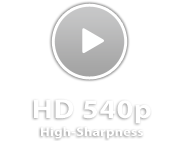 More Information at
www.suryummy.tv
. Image and Video Courtesy of Emmett Feldman. Video Encoding: 3Dup.com