---
•
Source:
3Dup.com - The Computer Graphics Portal
•
URL:
http://3dup.com/news/view.vfx?nid=370
•
Category:
Miscellaneous
---
A New Venue in Paris Dedicated to Digital Arts and New Musics
3Dup.com - April 06, 2010 - 12:16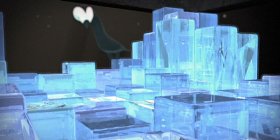 When Jérome Delormas, artistic director of La Gaîté Lyrique, approached Hornet director Yves Geleyn, he knew exactly what he wanted. In addition to the technical documents which presented the architecture of La Gaité Lyrique and its new project, he wanted its first digital production to present a subjective and poetic image of the venue. The visitor is invited to venture inside and catch a glimpse without it being too litteral or realistic. Jerôme Delormas wished to offer dream and entertainment, a whole new experience, an insight as much as an illustration.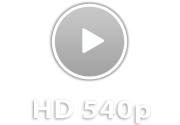 The visitor is gently guided by friendly characters, typical of Yves Geleyn's world. Yves was commissionned to make a dreamlike teaser for La Gaité Lyrique, to be broadcasted prior to the actual opening of La Gaité. The director was given complete liberty. Yves Geleyn's universe displayed throughout his previous works, as well as his reliability were the keys to the artistic freedom entrusted in him.
More Information at www.gaite-lyrique.net. Image and Video Courtesy of Yves Geleyn. Video Encoding: 3Dup.com
---