Front Page
Search
Popular
Off-Site
Free Content
My Visit
| | | | |
| --- | --- | --- | --- |
| Software | | | |
Luxology Launches modo 401
Innovative New Workflows Leverage Deep Functionality Improvements in the Fourth Major Release of modo
| | |
| --- | --- |
| | 3Dup.com - June 20, 2009 - 13:43 |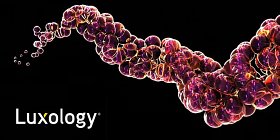 The rapid evolution of modo took another leap today as Luxology&reg: LLC announced the immediate availability of its latest 3D content creation software, modo&reg: 401. With a focus on rendering and animation enhancements, modo 401 delivers a wealth of new features and innovative workflows, which enable users to easily model on top of existing geometry, see changes in their scene immediately from the radically improved Preview renderer and efficiently re-use assets throughout the content creation process. These new features benefit customers in a broad array of disciplines such as architectural visualization, product design, game development and advertising image production.



"modo 401 continues our emphasis on making the 3D creative process as fluid as possible for designers and artists," said Brad Peebler, president of Luxology. "This new version is packed with improvements and is clearly our biggest upgrade of modo to date."
Page: [ 2 ] [ 3 ] [ 4 ]
[

Views

: 4,140 | Refers: 1 | Prints: 182 | Rate: 0.00 / 0 Votes | Posts: 0]
Best of the Best Show Reel 2009 by Autodesk
June 18, 2009 - 23:35

Autodesk, Inc. is an American multinational corporation that focuses on 2D and 3D design software for use in architecture, engineering and building construction, ...
Master Sample of 3D Modeling in Mudbox
June 17, 2009 - 20:42

Autodesk Mudbox combines an intuitive user interface with a toolset for creating highly-detailed 3D models. The software gives artists the freedom to create without worrying ...
KO to WII and PS3? Project Natal by Microsoft
June 21, 2009 - 14:02

Project Natal is the code name for a "controller-free gaming and entertainment experience" by Microsoft for the Xbox 360 video game platform. Based on an add-on peripheral ...