Michael Gracey directed Evian's commercial "Skating Babies", a multi-national campaign bringing together choreographed roller-skating babies and the re-mixed street sound of The Sugar Hill Gang's Rapper's Delight. Created by the agency BETC Euro RSCG, the spot was produced by Fabrice Brovelli, Head of TV at BETC and Jaques Etienne Stein at Partizan. MPC created fully CG baby bodies and carried out extensive live action head replacement and compositing as well as large scale digital matte paintings to extend the park environment for the TV and online campaigns.
The MPC crew was involved from pre-production, creating pre-vis based on Michael's supplied story board to aid the development of the scenes. Early testing researched the best way to integrate 2D and 3D techniques to create the young skaters, who needed to act like adults, yet keep the babies' personalities. To do this, the VFX team opted to combine live action heads with the CG bodies. To make this happen, a total of 134 babies were filmed, and their heads were matched to 3D animatics displaying the baby like body behaviour.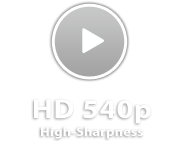 VFX supervisor Dean Robinson and Drew Downes attended the shoot in Melbourne; shooting back plates and lighting reference. They also took reference for the digital matte paintings which enhance the background and re-create the city environment. A mo-cap shoot also took place to capture moves for the background dancers.