| | | | |
| --- | --- | --- | --- |
| Information | | | |

Copyright Statement ...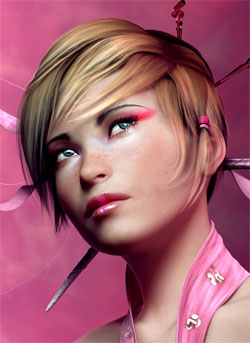 All 3Dup.com documents may not be modified or altered in any way with the purpose of profit or business gain. Excluding downloadable files.

Any copy of the document or portion thereof must include the copyright notice above. Except as specifically permitted herein, no portion of the information, files, or data on this Web site may be reproduced, redistributed in any form or by any means with the purpose of profit or business gain without the prior permission from The 3Dup.com Network.

You agree not to send or post any material that is unlawful, harassing, libelous, abusive, threatening, racially offensive or objectionable material of any kind.

Art creations provided by users can be reproduced, distributed or published prior permission from their creators and right owners. Feel free to contact with them.

Creators concede that 3Dup.com may acquire Rights to use any posted materials as follows:

Upon submitting content to any "public area" of 3Dup.com, you grant 3Dup.com and its affiliates a royalty-free, perpetual, irrevocable, non-exclusive right and license to use, reproduce, modify adapt, publish, translate, all uses whatsoever partially or whole, for the full term of any Rights that exist in such content.

Creators also warrant that the holder of any Rights has completely and effectively waived all such rights and validly and irrevocably granted to you the right to grant the license stated above.

Therefore 3Dup.com does not retain any exclusive rights from art creations published on this Portal.
---
Picture Credits
Title: Pink Sugar
Artist: Olivier Ponsonnet
Country: France
Software: 3DS Max
| | | | |
| --- | --- | --- | --- |
| Latest Software News | | | |
New Features in the ZBrush 3.5 R3


December 04, 2009 - 14:46

| | |
| --- | --- |
| With this new version, Pixologic has refined ZBrush's toolset, improving the natural traditional media feel that ZBrush is well-known for. They have made it easier than ever for any user to create organic characters, mechanical objects, environments or product designs. Some of the new features are as follow: QuickSketch This allows you to draw user thoughts ... [+] | |
ArtVPS Launches Shaderlight 1.0


December 02, 2009 - 16:57

| | |
| --- | --- |
| The rendering solution provider ArtVPS has announced the immediate availability of Shaderlight 1.0, the first full release version of its interactive rendering plug-in for 3ds Max. Shaderlight 1.0 marks the culmination of two years of research and development and is designed to finally unlock the workflow bottlenecks faced by ... [+] | |
Epic Games Announces UDK Powered by Unreal Engine 3


November 09, 2009 - 14:24

| | |
| --- | --- |
| Epic Games, Inc. announces the launch of the Unreal Development Kit (UDK), a free edition of Unreal Engine 3 that provides community access to the toolset like never before. This software release is available to anyone interested in using 3D game engine technology, including game developers, students, hobbyists, researchers, creators of 3D visualizations and simulations, and digital ... [+] | |