e-frontier, Inc. announced Poser Pro. Geared toward a multitude of production environments in both the 2D and 3D realms, Poser Pro offers the features and functionality of Poser 7, plus professional level application integration, a 64 bit render engine, and network rendering support.
"We're fortunate to have a large and loyal user base that relies on Poser for the most realistic figure content and creation tools available," said Steve Yatson, vice president of marketing at e frontier. "Poser Pro provides the functionality our production-based users have been asking for, and offers our existing customers increased render capabilities that will save them a great deal of time."
Poser Pro now supports the COLLADA exchange format for content production, pre-visualization, gaming and film production, and offers the ability to fully host Poser scenes in professional applications such as Maxon's CINEMA 4D, Autodesk's 3ds Max and Maya, and Newtek's Lightwave. Other features include increased support for Adobe Photoshop CS3 Extended (via COLLADA) and export of HDR imagery.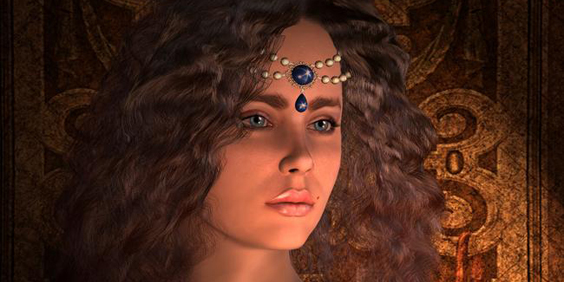 In addition, N-Sided has provided "QUIDAM for Poser" based on their QUIDAM character creation software. QUIDAM features the ability to import and export Poser character files, which will be bundled exclusively with Poser Pro, rounding out a complete solution set for professionals that brings Poser content and animations into their workflow.
"We are very excited by this partnership with e frontier, and we are joined by the many people who have asked for Poser and QUIDAM compatibility," said Pierre Bretagnolle, CEO of N-Sided. "Thanks to QUIDAM and its unique technology, Poser users will now be able to create an endless array of 3D characters. Together Poser and QUIDAM will open a new chapter in 3D character creation."