Front Page
Search
Popular
Off-Site
Free Content
My Visit
| | | | |
| --- | --- | --- | --- |
| Miscellaneous | | | |
Action Film: G.I. Joe Rise of Cobra
Release Date: August 7, 2009
| | |
| --- | --- |
| | 3Dup.com - May 06, 2009 - 22:57 |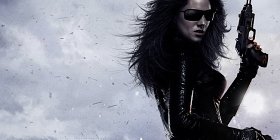 Paramount Pictures and Hasbro, whose previous collaboration was the worldwide blockbuster "Transformers," join forces with Spyglass Entertainment for another extraordinary action-adventure "G.I. Joe: The Rise of Cobra." From the Egyptian desert to deep below the polar ice caps, the elite G.I. JOE team uses the latest in next-generation spy and military equipment to fight the corrupt arms dealer Destro and the growing threat of the mysterious Cobra organization to prevent them from plunging the world into chaos. "G.I. Joe: The Rise of Cobra." is directed by Stephen Sommers ("The Mummy," "The Mummy Returns").
Starring
: Dennis Quaid, Channing Tatum, Marlon Wayans, Sienna Miller.
Director
: Stephen Sommers.
More Information at:
www.gijoemovie.com
. Image and Video Courtesy of Paramount Pictures Inc.
[

Views

: 2,108 | Refers: 0 | Prints: 189 | Rate: 0.00 / 0 Votes | Posts: 0]
District 9: New Movie Produced by Peter Jackson
May 05, 2009 - 23:42

Not a lot is known about District 9's plot, save that it is about aliens landing in Africa and becoming slaves forced to work for a giant evil corporation. According to the ...
New Full CG Movie for Kids: Astro Boy
May 02, 2009 - 14:51

A thrilling tale of a true hero, Astro Boy is an all-new, feature film full of action, adventure, humor and heart. It will be brought to life on the big screen in ...
Updated: Transformers: Revenge of The Fallen
May 10, 2009 - 03:08

The battle for Earth has ended but the battle for the universe has just begun. After returning to Cybertron, Starscream assumes command of the Decepticons, and has decided to ...