Front Page
Search
Popular
Off-Site
Free Content
My Visit
| | | | |
| --- | --- | --- | --- |
| Miscellaneous | | | |
Meet Meline: The Making Of. HD Video
The CG Short Lasts 6 Minutes and has been Created in 2 Years
| | |
| --- | --- |
| | 3Dup.com - November 23, 2009 - 16:42 |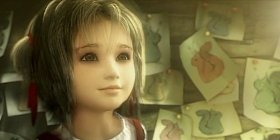 "Meline is a little girl who spends most of her time in her grand-parents barn, drawing. One day, a scared furry little creature gets lost in the barn. All excited about this mysterious creature, Meline will now try as hard as she can to approach it and discover it."
"Meet Meline" tells the story of a little girl named Meline, that will be faced with an extraordinary event. A strange little creature will appear on her life. So does Meline know that little creature, is it real, what will happen when she meets this mysterious creature for the first time? The audience follows Meline as she goes through many emotions from curiosity to excitement, and also fear or even passion.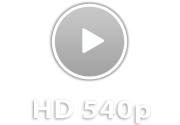 More Information at
www.meetmeline.com
. Image and Video Courtesy of Virginie Goyons and Sebastien Laban. Video Encoding: 3Dup.com
[

Views

: 3,135 | Refers: 0 | Prints: 182 | Rate: 0.00 / 0 Votes | Posts: 0]
Computers Graphics without Computer Graphics
November 19, 2009 - 17:12

David Wilson created "We Got Time" video for Moray McLaren all in real-time with all real turntables made and the animations too, namely without the aid of computer ...
James Cameron's Vision Featurette. HD Video
November 23, 2009 - 17:52

Avatar takes us to a spectacular world beyond imagination, where a reluctant hero embarks on an epic adventure, ultimately fighting to save the alien world he has learned to ...
Impressionist Lighting from C4Real. HD Video
November 25, 2009 - 23:45

C4Real is a young group of designers from Netherlands who use Cinema 4D for their productions. 3Dup.com has composed a high definition video with the demo reel and two ...
Despicable Me. A New Full CG Film. HD Video
November 28, 2009 - 08:29

In a happy suburban neighborhood surrounded by white picket fences with flowering rose bushes, sits a black house with a dead lawn. Unbeknownst to the neighbors, hidden ...