David Wilson created "We Got Time" video for Moray McLaren all in real-time with all real turntables made and the animations too, namely without the aid of computer effects.
The transitions between each section of animation was created by simply cutting or wiping between the bits of footage. He uses Praxinoscopes.
This video was the winner of Best Budget Video Rock, Indie, Alternative at UK MVAs 2009.
Do not miss The Making Of at the end of the video. You will know more about this technique, Praxinoscopes and this awesome clip.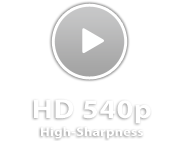 Director and Animator
: David Wilson
Executive Producer
: Bart Yates
Producer
: James Bretton
Production Company
: Blinkink
Director of Photography
: Tim Green
Production Manager
: Ellie Britton
Art Direction
: Will Randall and Hattie Newman
1st Assistant Director
: Jerome Franc
RED Camera Operator
: Nick Allsop and Jeff Brown
Motion Control Operator
: Dennis Henry
Focus Puller
: Jon Mitchell
Gaffer
: Robin Brigham
Spark-Gaffer
: Neil Blackman
Spark
: Paul Allen
Actors
: Will Harper and Gabriel Aronson
Editor
: Mark Aarons
Post Production
: The Mill
Colourist
: James Bamford
Flame Artist
: tbc
Producer
: Matt Williams
Motion Control
: MC2 Motion Control
Additional Camera Equipment
: Take2Films
Lighting Equipment
: Panalux Ltd
Making Of
Director, Editor and Animator
: Tom Kingsley
Onsite Shoot Footage, and Photography
: Tim Keeling
More Information at
www.davidwilsoncreative.com
. Image and Video Courtesy of David Wilson. Video Montage and Encoding: 3Dup.com