This showreel featuring his work was completed while he was studying for a Masters Degree in Digital Effects at Bournemouth University, Dorset UK.
The software used includes SideFX Houdini, Cinema 4D, Shake, Nuke, PFTrack and Adobe Photoshop.
He has nearly ten years experience using computer graphics software. Prior to studying at Bournemouth, he worked for many years in architectural visualisation.
According to Chris, "My background has given me a good 3D grounding and my studies allowed to me to focus on raising the level of photorealism in my work".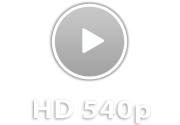 Image and Video Courtesy of Chris McLaughlin