He is a Belgian director and visual artist working across disciplines in art direction, graphics design, photography, interactive media, film and motion.
Born in Siegen. Jean Paul spent his youth in Germany. In 2001. he graduated with mention from the In.Ra.CI film school in Brussels with the shortfilm Catharsis: opus incertum. After a specialization in visual effects, he began his career as a flame artist where he developed his skills, which gave him the confidence to start directing. He's now working for well-known clients and agencies. The trailer of the film festival Gent and his conceptual ad for Socles gave him the opportunity to be featured on Stash and at the Onedotzero festival.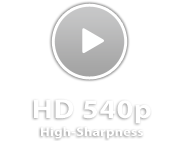 But Jean Paul is also doing other projects as well. As an independent and passionate rock artist, he always was active in the Belgian music scene. He is now busy preparing the album of his new project: I. the Phoenix.
In 2008. he started working in performance arts as a video artist and photographer creating visuals and interactive installations for plays, choreographies and experimental work.
Jean Paul's work, being in his films or his stills, is characterized by a strong visual style. Jean Paul clearly likes captivating, creative, emotional and atmospheric pictures. Jean Paul always tries to intrigue the viewer, to capture his attention and more importantly subtlety dive the viewer into his world.
More Information at
www.frenayjp.be
. Image and Video Courtesy of Jean Paul Frenay.