The Academy of Motion Picture Arts and Sciences has announced that seven films remain in the running in the Visual Effects category for the 82nd Academy Awards.
On Thursday, January 21, all members of the Academy's Visual Effects Branch will be invited to view 15-minute excerpts from each of the seven shortlisted films. Following the screenings, the members will vote to nominate three films for final Oscar consideration.
The 82nd Academy Awards nominations will be announced on Tuesday, February 2, 2010, at 5:30 a.m. PT in the Academy's Samuel Goldwyn Theater.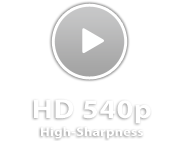 The films are listed below in alphabetical order:
Avatar

District 9

Harry Potter and the Half-Blood Prince

Star Trek

Terminator Salvation

Transformers: Revenge of the Fallen

2012
Academy Awards for outstanding film achievements of 2009 will be presented on Sunday, March 7, 2010, at the Kodak Theatre at Hollywood & Highland Center, and televised live by the ABC Television Network. The Oscar presentation also will be televised live in more than 200 countries worldwide.
More Information at
www.oscars.org
. Video Montage and Encoding: 3Dup.com