Joe Johnston has directed a remake of the 1941 classic horror film 'The Wolfman' for Universal Studios, starring Anthony Hopkins, Emily Blunt and Benicio del Toro in the title role. MPC faced many creative challenges as the film's lead visual effects company, providing concept art and scene design which supported Johnston's vision for the film's tension-filled atmosphere. MPC's work includes: fully animated Wolfman scenes, three gruesome transformations, completely created London rooftop scenes, enhancement of live-action wolfman shots, and the film's climactic waterfall environment.
"Wolfman was a project a bunch of us here got excited about the moment we heard about it," says visual effects supervisor Adam Valdez, "It was a chance to apply our creative drive and tools to some very concentrated, difficult scenes. All of our teams brought their best to these shots. In particular, the transformation scenes required a lot of fresh ideas, trial-and-error and custom work to get what worked for Joe."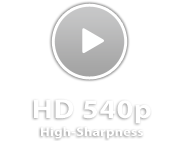 MPC brought the latest in design, animation and realism to the film, bridging to Rick Baker's prosthetic makeup work and the film's atmospheric production design. Set in Victorian England, the film shows Lawrence Talbot returning to his hometown after a family tragedy, when he is attacked by a legendary beast. The London based team led by top talent such as Gary Brozenich and Adam Valdez brought to life concept art from MPC's own art and animation departments. The transformations were to be both stunningly realistic and viewed close to camera. The creative process took the team through several approaches which would give audiences something new, while keeping some sense of convention.