Line is a full CG short film created for the master thesis graduation in "Arts et Technologies de l'Image", at university Paris 8 by a group of french students. They did not try to create 3d human characters, so the foot at 00:46 is the only live action element of our short film. Their goal was to suggest human presences through offscreen and sound design work. 99% of the film is computer graphic made using Maya and Fusion primarily. They wanted to make it with CG hyper-realistic elements (sets/props) and with something more poetical like the black characters.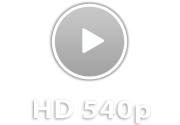 CREDITS
Direction
:
Laurianne Proud'Hon (modeling, texturing, lighting, rendering, compositing).
Ludovic Ramisandraina (modeling, animation, effects).
Sound Designer
:
Jean-Luc Verschelde - Institut Superieur des Techniques du Son, Paris
Music Composer
:
Nicolas Majumder
More Information at
www.line-movie.com
. Video Montage and Encoding: 3Dup.com