Front Page
Search
Popular
Off-Site
Free Content
My Visit
| | | | |
| --- | --- | --- | --- |
| Miscellaneous | | | |
How to Train Your Dragon. New Trailer & Commercials
The film is scheduled to be released on March 26, 2010
| | |
| --- | --- |
| | 3Dup.com - March 01, 2010 - 23:08 |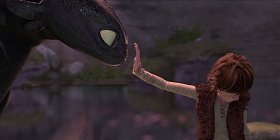 The film is set in a mythical world of Vikings and dragons. The story centers around a viking teenager named Hiccup, who lives on the island of Berk, where fighting dragons is a way of life. The teen's smarts and offbeat sense of humor is disliked by his tribe and its chief, Hiccup's father, Stoick the Vast. However, when Hiccup is included in Dragon Training with the other viking teens, he sees his chance to prove he has what it takes to be a fighter. After he entangles a dragon with a bolas-shooting cannon, Hiccup releases and ends up befriending the dragon, who he dubs with the name, Toothless. This relationship flips his world upside down as he strives to convince his tribe that they don't need to be dragon-slayers.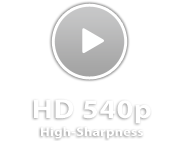 More Information at
www.howtotrainyourdragon.com
. Image and Video Courtesy of DreamWorks. Animation SKG. Video Montage and Encoding: 3Dup.com
[

Views

: 3,005 | Refers: 0 | Prints: 195 | Rate: 0.00 / 0 Votes | Posts: 0]
Alice in Wonderland. New Scenes and Interviews
February 25, 2010 - 21:36

This film was originally set to be released in 2009, but was pushed to March 5, 2010. Principal photography was scheduled for May 2008, but did not begin until September and ...
Clash of the Titans. Behind the Scenes
February 24, 2010 - 13:50

Born of a god but raised as a man, Perseus is helpless to save his family from Hades, vengeful god of the underworld. With nothing left to lose, Perseus volunteers to lead a ...
Wacom has introduced the New Cintiq 21UX
March 02, 2010 - 11:56

The 21UX is capable of capturing the slightest nuance of pen pressure against the LCD surface, as well as offering 2048 levels of pressure sensitivity. Other innovative ...
The Art of Murat Pak
March 04, 2010 - 21:22

Murat Pak is a freelance designer, director and digital artist with a quantitive background and great passion for music & "dreams". A passionate dreamer without ...
Legend of the Guardians. Teaser Trailer
March 05, 2010 - 01:30

Soren, is a young owl enthralled by his father's epic stories of the Guardians of Ga'Hoole, a mythic band of winged warriors who had fought a great battle to save ...