Front Page
Search
Popular
Off-Site
Free Content
My Visit
| | | | |
| --- | --- | --- | --- |
| Miscellaneous | | | |
Clash of the Titans. New Scenes
Release Date: April 2nd, 2010
| | |
| --- | --- |
| | 3Dup.com - March 24, 2010 - 11:55 |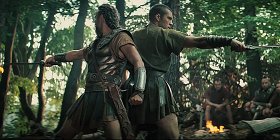 The ultimate struggle for power pits men against kings and kings against gods. But the war between the gods themselves could destroy the world. Born of a god but raised as a man, Perseus is helpless to save his family from Hades, vengeful god of the underworld. With nothing left to lose, Perseus volunteers to lead a dangerous mission to defeat Hades before he can seize power from Zeus and unleash hell on earth. Leading a daring band of warriors, Perseus sets off on a perilous journey deep into forbidden worlds. Battling unholy demons and fearsome beasts, he will only survive if he can accept his power as a god, defy his fate and create his own destiny.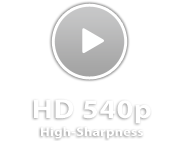 Image and Video Courtesy of Warner Bros. Pictures. Video Encoding: 3Dup.com
[

Views

: 2,535 | Refers: 0 | Prints: 179 | Rate: 0.00 / 0 Votes | Posts: 0]
Pierre Magnol. Forms and Atmospheres
March 23, 2010 - 14:26

Graphic designer and animator, Pierre Magnol founded Gkaster Studio with Pierre Fabre (typographer and also mattepainter). Pierre is a self-taught artist who started at Canal ...
How to Train Your Dragon. New Scenes
March 22, 2010 - 18:51

A Viking teenager named Hiccup lives on the island of Berk, where fighting dragons is a way of life. The teen's smarts and offbeat sense of humor don't sit too ...
Predators. Teaser Trailer
March 25, 2010 - 22:59

The film follows a mercenary named Royce who is abducted by alien creatures known as the Predators. He is released onto an alien planetâ??which acts as a game reserveâ??along ...
Tom Clancy's Ghost Recon: Future Soldier Trailer
March 26, 2010 - 15:01

This video game (previously known as Tom Clancy's Ghost Recon 4) is published by Ubisoft. Excluding expansions, it is the fifth installment in the Ghost Recon series, ...
The CG Art of Georgios Cherouvim
March 29, 2010 - 20:34

This greek artist was born in Athens in 1981. From a young age, he was very keen on destroying but also making things. He finished school and did an extra year in computer ...