Front Page
Search
Popular
Off-Site
Free Content
My Visit
| | | | |
| --- | --- | --- | --- |
| Miscellaneous | | | |
Predators. Teaser Trailer
Release Date: July 9th, 2010
| | |
| --- | --- |
| | 3Dup.com - March 25, 2010 - 22:59 |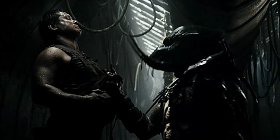 The film follows a mercenary named Royce who is abducted by alien creatures known as the Predators. He is released onto an alien planetâ??which acts as a game reserveâ??along with seven other humans, who with the exception of a disgraced physician, are all cold-blooded killers consisting of mercenaries and convicts. Royce reluctantly leads the group of elite warriors as they come to realize they have been brought together to this planet as prey for a new breed of Predator. While battling to survive against these creatures, they come across an American soldier known as Noland who was brought to the planet years ago as game, but has managed to survive by hiding from the Predators in a cave. Noland reveals that the Predators have been hunting humans by dropping them on this planet for many years.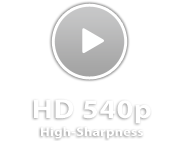 More Information at
www.predators-movie.com
. Image and Video Courtesy of 20th Century Fox. Video Encoding: 3Dup.com
[

Views

: 2,231 | Refers: 0 | Prints: 173 | Rate: 0.00 / 0 Votes | Posts: 0]
Clash of the Titans. New Scenes
March 24, 2010 - 11:55

The ultimate struggle for power pits men against kings and kings against gods. But the war between the gods themselves could destroy the world. Born of a god but raised as a ...
Tom Clancy's Ghost Recon: Future Soldier Trailer
March 26, 2010 - 15:01

This video game (previously known as Tom Clancy's Ghost Recon 4) is published by Ubisoft. Excluding expansions, it is the fifth installment in the Ghost Recon series, ...
The CG Art of Georgios Cherouvim
March 29, 2010 - 20:34

This greek artist was born in Athens in 1981. From a young age, he was very keen on destroying but also making things. He finished school and did an extra year in computer ...
Despicable Me. Theatrical Trailer
March 31, 2010 - 12:25

In a happy suburban neighborhood surrounded by white picket fences with flowering rose bushes, sits a black house with a dead lawn. Unbeknownst to the neighbors, hidden ...