Front Page
Search
Popular
Off-Site
Free Content
My Visit
| | | | |
| --- | --- | --- | --- |
| Miscellaneous | | | |
Despicable Me. Theatrical Trailer
Release Date: July 9th, 2010
| | |
| --- | --- |
| | 3Dup.com - March 31, 2010 - 12:25 |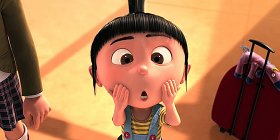 In a happy suburban neighborhood surrounded by white picket fences with flowering rose bushes, sits a black house with a dead lawn. Unbeknownst to the neighbors, hidden beneath this home is a vast secret hideout. Surrounded by a small army of minions, we discover Gru planning the biggest heist in the history of the world. He is going to steal the moon, yes, the moon. Gru delights in all things wicked. Armed with his arsenal of shrink rays, freeze rays, and battle-ready vehicles for land and air, he vanquishes all who stand in his way. Until the day he encounters the immense will of three little orphaned girls who look at him and see something that no one else has ever seen: a potential Dad. The world's greatest villain has just met his greatest challenge: three little girls named Margo, Edith and Agnes.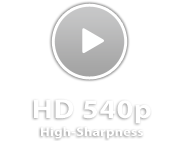 More Information at
www.despicable.me
. Image and Video Courtesy of Universal Pictures. Video Encoding: 3Dup.com
[

Views

: 2,526 | Refers: 0 | Prints: 165 | Rate: 0.00 / 0 Votes | Posts: 0]
The CG Art of Georgios Cherouvim
March 29, 2010 - 20:34

This greek artist was born in Athens in 1981. From a young age, he was very keen on destroying but also making things. He finished school and did an extra year in computer ...
Tom Clancy's Ghost Recon: Future Soldier Trailer
March 26, 2010 - 15:01

This video game (previously known as Tom Clancy's Ghost Recon 4) is published by Ubisoft. Excluding expansions, it is the fifth installment in the Ghost Recon series, ...
La Gaîté Lyrique by Yves Geleyn
April 06, 2010 - 12:16

When Jérome Delormas, artistic director of La Gaîté Lyrique, approached Hornet director Yves Geleyn, he knew exactly what he wanted. In addition to the ...
Frosti by Matt Pearson
April 08, 2010 - 01:02

This artist usually delight in creating unpredictability and disorder in code, setting off processes that are never the same twice, making them as surprising to me as they ...
Splice. Theatrical Trailer
April 08, 2010 - 16:13

Clive and Elsa are a pair of brilliant scientists whose cutting-edge experiments in genetic engineering make them superstars in their field. As devoted to their careers as ...