Front Page
Search
Popular
Off-Site
Free Content
My Visit
| | | | |
| --- | --- | --- | --- |
| Miscellaneous | | | |
Interesting Abstract CG Creation
| | |
| --- | --- |
| | 3Dup.com - April 08, 2010 - 01:02 |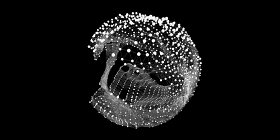 This artist usually delight in creating unpredictability and disorder in code, setting off processes that are never the same twice, making them as surprising to me as they may be any other observer.
But with this one he opted to try creating something perfectly deterministic instead, which he did by ensuring that anything that changes over time has its variation calculated relative to the frame number.
Frosti has no edits but loops at the 1m 15s point.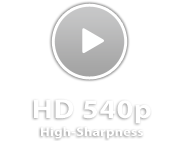 More Information at
www.zenbullets.com
. Image and Video Courtesy of Matt Pearson. Video Encoding: 3Dup.com
[

Views

: 2,281 | Refers: 0 | Prints: 174 | Rate: 0.00 / 0 Votes | Posts: 0]
La Gaîté Lyrique by Yves Geleyn
April 06, 2010 - 12:16

When Jérome Delormas, artistic director of La Gaîté Lyrique, approached Hornet director Yves Geleyn, he knew exactly what he wanted. In addition to the ...
Despicable Me. Theatrical Trailer
March 31, 2010 - 12:25

In a happy suburban neighborhood surrounded by white picket fences with flowering rose bushes, sits a black house with a dead lawn. Unbeknownst to the neighbors, hidden ...
Splice. Theatrical Trailer
April 08, 2010 - 16:13

Clive and Elsa are a pair of brilliant scientists whose cutting-edge experiments in genetic engineering make them superstars in their field. As devoted to their careers as ...
Resident Evil: Afterlife Movie
April 10, 2010 - 04:32

This production is an upcoming science fiction horror film written and directed by Paul W. S. Anderson, and starring Milla Jovovich, Ali Larter, Spencer Locke, Wentworth ...
Robin Hood by Ridley Scott. Behind the Scenes
April 10, 2010 - 05:08

This film is based on the Robin Hood legend, directed by Ridley Scott and starring Russell Crowe. The film began development in 2007 when Universal acquired a script entitled ...