Front Page
Search
Popular
Off-Site
Free Content
My Visit
| | | | |
| --- | --- | --- | --- |
| Miscellaneous | | | |
Robin Hood by Ridley Scott. Behind the Scenes
It is due for release on May 14, 2010
| | |
| --- | --- |
| | 3Dup.com - April 10, 2010 - 05:08 |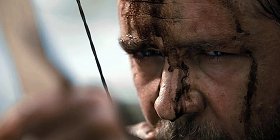 This film is based on the Robin Hood legend, directed by Ridley Scott and starring Russell Crowe. The film began development in 2007 when Universal acquired a script entitled Nottingham, depicting a heroic Sheriff of Nottingham to be played by Crowe. Scott's dissatisfaction with the script led him to delay filming, and during 2008 it was rewritten into a story about Robin Hood becoming an outlaw, with the position of being Sheriff as part of the story. Scott dropped the latter notion and Nottingham was retitled to reflect the more traditional angle.
Plot
It is late 12th century England and Sir Robin Longstride, Earl of Huntington, has returned to his northern English village after fighting in the Third Crusade. Upon arrival, the nobleman and his servant discover the oppression caused by the new Sheriff of Nottingham. Sir Robin uses his intelligence and military skills to free his home village from tyranny and corruption in England, by taking back what is rightfully his, and by taking back what rightfully is theirs, to restore justice and happiness to England. Robin must also win the affection of the recently widowed Lady Marian (Cate Blanchett) while leading his Merry Men of Sherwood Forest to victory and fairness.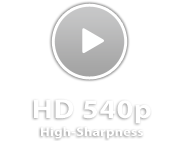 More Information at
www.robinhoodthemovie.com
. Image and Video Courtesy of Universal Studios. Video Encoding: 3Dup.com

[

Views

: 2,225 | Refers: 0 | Prints: 169 | Rate: 0.00 / 0 Votes | Posts: 0]
Resident Evil: Afterlife Movie
April 10, 2010 - 04:32

This production is an upcoming science fiction horror film written and directed by Paul W. S. Anderson, and starring Milla Jovovich, Ali Larter, Spencer Locke, Wentworth ...
Lormalized by Reza Ali
April 12, 2010 - 12:33

Lormalized is a real-time algorithmic artwork that utilizes concepts from mathematics, musical composition, interactivity and dimensionality to create an audio-visual ...
Latest Works of "I Love Dust"
April 13, 2010 - 21:43

"I Love Dust" was started back in 2003 by Mark Graham and Ben Beach. They were both working for a fashion label and decided their time would be better spent on ...