This production is an upcoming science fiction horror film written and directed by Paul W. S. Anderson, and starring Milla Jovovich, Ali Larter, Spencer Locke, Wentworth Miller, and Shawn Roberts.
It is the fourth installment in the film adaptations based on the Capcom survival horror video game series Resident Evil and is the first film in the series to be released in 3D using Avatar's fusion camera system.
Plot
Resident Evil: Afterlife picks up where the third film stops. Since the events of Resident Evil: Extinction, Alice has been roaming the world searching for any remaining survivors. As she enters the ruined Los Angeles, she stumbles onto a base of Umbrella, surrounded by zombies. She then teams up with a group of survivors who had been hiding in Los Angeles since the T-Virus outbreak, and helps them to free another group held-up in a prison, among them Claire's brother, Chris Redfield.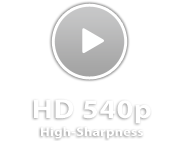 More Information at
www.residentevil-movie.com
. Image and Video Courtesy of Constantin Film and Impact Pictures. Video Encoding: 3Dup.com