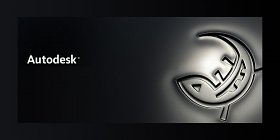 Autodesk has announced the 2010 releases of Autodesk Smoke and Autodesk Flint software for editorial finishing and visual effects. The company also unveiled the 2009 Extension 1 releases of Autodesk Lustre and Autodesk Incinerator color grading software. In addition, the company launched Autodesk Flare software, a creative companion to the 2010 releases of Autodesk Flame and Autodesk Inferno visual effects systems.

"Autodesk strives to provide integrated solutions that help our customers meet today's artistic and business challenges," said Stig Gruman, Digital Entertainment Group vice president, Autodesk Media & Entertainment. "We are focused on promoting creative freedom for projects large and small and our new systems releases feature creative 3D tools, improved interoperability, and expanded format support, including RED, across multiple platforms."


Autodesk tools have been used on some of this year's highest profile entertainment projects, including the TV shows "NCIS," "Bones," "Prison Break," "Smallville" and "Dexter"; as well as blockbuster movies such as "Milk," "Frost/Nixon," "Changeling," "Madagascar: Escape 2 Africa" and "The Day the Earth Stood Still". The software was also used to help shape the Super Bowl commercials Pepsi "Pass" and "Refresh," General Electric "Scarecrow" and Pedigree "Crazy Pets."