Front Page
Search
Popular
Off-Site
Free Content
My Visit
| | | | |
| --- | --- | --- | --- |
| Software | | | |
Side Effects Software sends VFX studios to new heights of productivity with the ability to slice up and distribute fluid simulations
| | |
| --- | --- |
| | 3Dup.com - April 27, 2009 - 00:27 |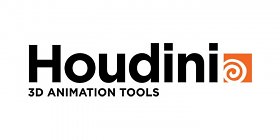 Side Effects Software announced the immediate release of Houdini 10. Designed to make artists more productive while equipping studios with the most powerful tools in the industry, Houdini 10 is destined to become a must-have release for 3D artists everywhere.

Houdini 10 is the first commercially-available application to slice up and distribute fluid simulations over a network of computers. 3D artists will benefit from faster simulation times in addition to the ability to create simulations at a much bigger size and scale than would be possible with a single computer.

"The ability to slice up and distribute fluid sims lets studios assign a smaller memory load to each computer in the simulation farm" says Cristin Barghiel, Director of Product Development, Side Effects. "At the same time, they can take advantage of multi-threading on each node to make things run even faster."


Studios and boutiques can integrate these distributed fluid sims using existing pipeline tools, or work with HQueue a new python-based job manager which can also distribute Mantra renderings. HQueue jobs can be launched using a Houdini output node and then monitored using HQueue's artist-friendly web interface. For fluid simulations, each node on the farm can be equipped with Houdini Batch to process the slices and keep your workstation licenses free for interactive work.
Page: [ 2 ] [ 3 ] [ 4 ]
[

Views

: 1,818 | Refers: 0 | Prints: 198 | Rate: 0.00 / 0 Votes | Posts: 0]
The Making of The Witcher: Rise of the White Wolf
April 28, 2009 - 20:37

The game tells the story of Geralt of Rivia, who at the opening of the game is tasked to cure the daughter of King Foltest of a curse which causes her to transform into a ...