Front Page
Search
Popular
Off-Site
Free Content
My Visit
| | | | |
| --- | --- | --- | --- |
| Miscellaneous | | | |
CG Commercial: Dubai Metro
Made by the Reputed Production Company Shilo
| | |
| --- | --- |
| | 3Dup.com - October 03, 2009 - 14:10 |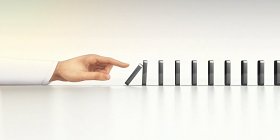 The ambitious Dubai Metro is the flagship project of the Roads and Transport Authority of the Government of Dubai and we recently had the opportunity to collaborate with Saatchi & Saatchi Dubai on a new film to announce its arrival. Saatchi & Saatchi came to us with a really solid idea, and it was always clear that they wanted to make something really great together. Collaborating with them and having them onboard with our creative vision helped this film come out as well as it did. The new Metro transportation system, a major engineering and technological feat, just opened the first of two lines to address the needs of world's fastest growing city. The resulting 45 secs. film entitled "Metro" was screened at the official inauguration of the new system on Sept. 10, which was televised in Dubai, and the film also began airing throughout the region that day.
CREDITS
Page: [ 2 ]
[

Views

: 1,962 | Refers: 0 | Prints: 187 | Rate: 0.00 / 0 Votes | Posts: 0]
mental images Unveils iray Rendering Solution
October 03, 2009 - 09:58

mental images®, an NVIDIA company, introduced iray® - the first fully GPU accelerated, commercially supported, turn-key rendering solution for a wide range of 3D ...
Planet 51. Official Website Opening
September 30, 2009 - 13:41

Planet 51 is a galactic sized animated alien adventure comedy revolving around American astronaut Captain Charles "Chuck" Baker, who lands on Planet 51 thinking he is the ...
Shaderlight Version 0.3 Goes Live
October 07, 2009 - 02:10

ArtVPS announced the immediate availability of version 0.3 of Shaderlight, its flagship interactive rendering plug-in for 3ds Max. Shaderlight 0.3 boasts a number of ...