Could you begin by telling us about your company background?
STUDIO AKA was created in 2000 as a production partnership between PAM DENNIS (MD), SUE GOFFE (Head of Production) and PHILIP HUNT (Creative Director). The studio was founded on the existing infrastructure of a 2D animation studio founded in 1984 by Pam with two former partners, and our wish was to explore the potential of a core team of directors in ways that reinvented both how we worked, how the directors worked, and the projects we created together.
Over the last 10 years we have created a much respected studio of some 30 people creating animated commercials and short films under the STUDIO AKA banner and we're now known all over the world for our eclectic and idiosyncratic works. Our approach is simple; to find bespoke creative solutions for each and every creative problem we are faced with, rather than applying a set of repetitive stylistic looks or methods.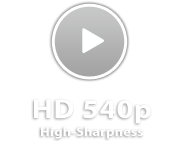 As a result of our desire to keep pushing at expectations (both our own and other peoples) we have developed considerably from our beginnings and have garnered many plaudits and awards - including D&AD, Clio, and BTA's for our ads not to mention over 40 festival awards for our films including two BAFTA's.
[Continued on Next Page]