Elastique is a studio highly specialized in digital media, and founded in 2005 by Betty & Andreas Schimmelpfennig and Karz von Bonin. The design agency has already been awarded internationally and nationally working for companies like Mercedes-Benz, Mitsubishi, Nike, Nokia, Sony or Suzuki.
3Dup.com publishes two of their video creations for Mercedes-Benz, "Sculpture" and "Concept FASCINATION". In the last video, we will see how the car sets the whole environment in motion driving through an abstract graphical world, changing the lightning and showing the innovative Mercedes-Benz design. Dancers accompany the dynamic drive and start what is being continued right after the film on stage during the live show in the Paris Motor 2008.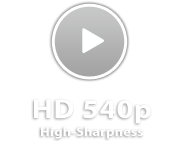 CREDITS
Project
: Mercedes-Benz "Sculpture"
Client
: Daimler AG
Agency
: Oliver Schrott Kommunikation GmbH, Cologne
Design & Production
: Elastique. We design., Cologne
High-Speed Special Effects
: The Marmalade, Hamburg
Post-Production
: Deine Freunde, Cologne
Project
: Mercedes-Benz "Concept FASCINATION"
Client
: Daimler AG
Agency
: Oliver Schrott Kommunikation GmbH, Cologne
Design & Production
: Elastique. We design., Cologne
Post-Production
: Deine Freunde, Cologne
More Information at
www.elastique.de
. Image and Video Courtesy of Elastique GbR. Video Encoding: 3Dup.com