Front Page
Search
Popular
Off-Site
Free Content
My Visit
| | | | |
| --- | --- | --- | --- |
| Miscellaneous | | | |
Clash of the Titans. Behind the Scenes
In Theathers on April 2, 2010
| | |
| --- | --- |
| | 3Dup.com - February 24, 2010 - 13:50 |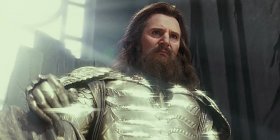 Born of a god but raised as a man, Perseus is helpless to save his family from Hades, vengeful god of the underworld. With nothing left to lose, Perseus volunteers to lead a dangerous mission to defeat Hades before he can seize power from Zeus and unleash hell on earth. Leading a daring band of warriors, Perseus sets off on a perilous journey deep into forbidden worlds. Battling unholy demons and fearsome beasts, he will only survive if he can accept his power as a god, defy his fate and create his own destiny.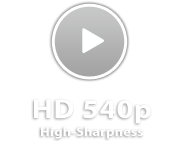 Image and Video Courtesy of Warner Bros. Pictures. Video Encoding: 3Dup.com
[

Views

: 2,167 | Refers: 0 | Prints: 166 | Rate: 0.00 / 0 Votes | Posts: 0]
The Awarded German Studio: Elastique
February 23, 2010 - 13:04

Elastique is a studio highly specialized in digital media, and founded in 2005 by Betty & Andreas Schimmelpfennig and Karz von Bonin. The design agency has already been ...
UK Studio Utilises Avatar Technology for Trailers
February 22, 2010 - 15:15

A new 60-second 3D movie entitled Samurai has been produced in a move designed to prove that Hollywood quality computer generated animation techniques are readily available ...
Alice in Wonderland. New Scenes and Interviews
February 25, 2010 - 21:36

This film was originally set to be released in 2009, but was pushed to March 5, 2010. Principal photography was scheduled for May 2008, but did not begin until September and ...
Wacom has introduced the New Cintiq 21UX
March 02, 2010 - 11:56

The 21UX is capable of capturing the slightest nuance of pen pressure against the LCD surface, as well as offering 2048 levels of pressure sensitivity. Other innovative ...
The Art of Murat Pak
March 04, 2010 - 21:22

Murat Pak is a freelance designer, director and digital artist with a quantitive background and great passion for music & "dreams". A passionate dreamer without ...